We know that real leather shoes can seem hard to justify for little kids. Their feet grow fast and kids are rough on everything they own, but there is a good reason leather has been the choice material for shoes for so long. Leather's durability is incomparable to synthetic materials. The strength and restorative ability of a top quality leather makes the higher price tag worth it alone.
Not all leathers are created equal though, cheaper leathers like bonded leather and genuine leather are mixed with synthetic material and won't have the same quality or durability. A top quality leather should resemble a real hide and not peel or have a plastic feel to it. That's one reason why natural markings on our shoes are not considered imperfections. They are a testament to the leather's quality and authenticity.
If you're on the fence about whether to invest in a pair of leather shoes for your kids, here are 5 good reasons!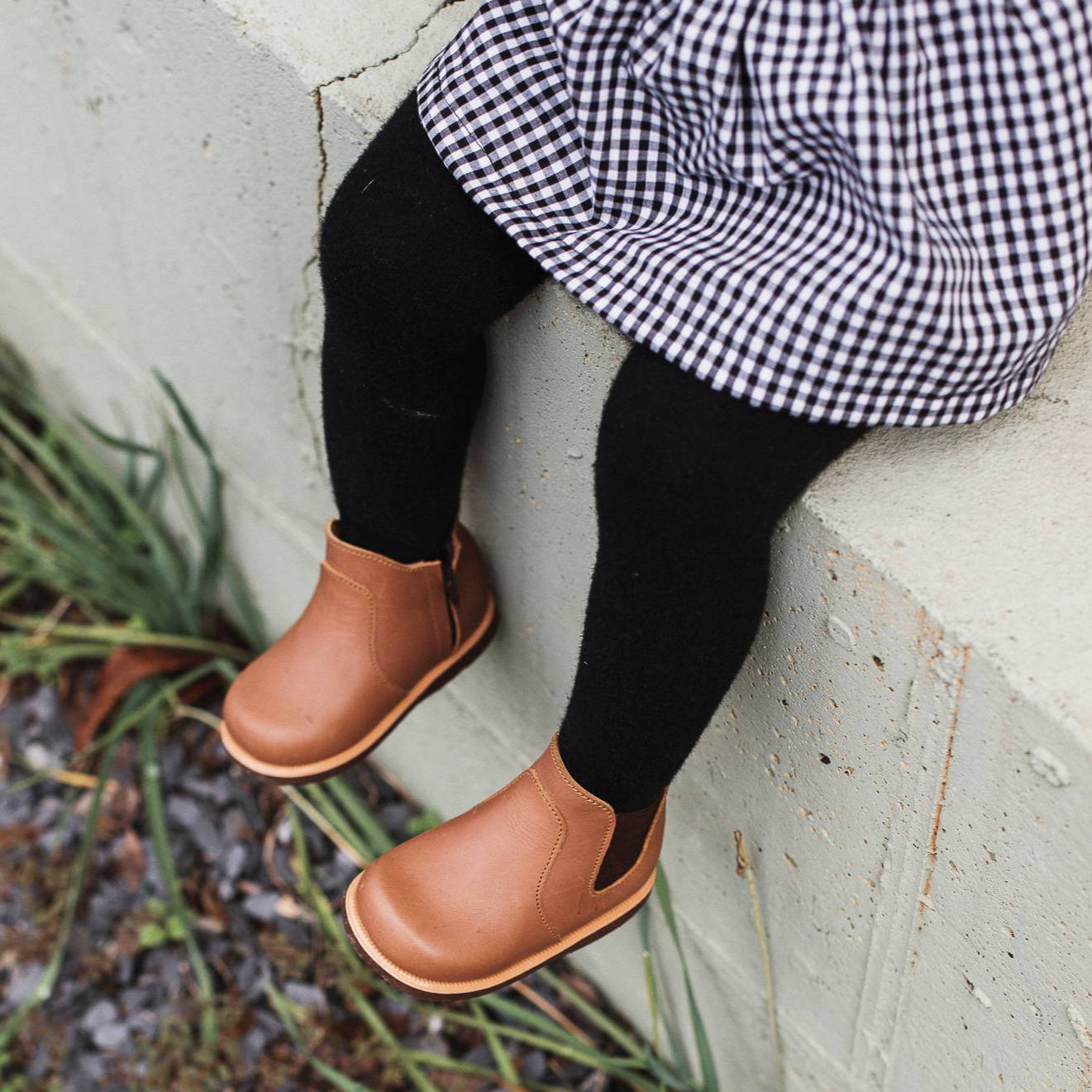 1. That Perfect Fit Feeling

Narrow feet, average feet, wide feet- they all love leather. Leather shoes offer a fit like no other because it changes to accommodate the shape of your foot. It adapts to fit you perfectly offering a comfort you won't find with a synthetic shoe.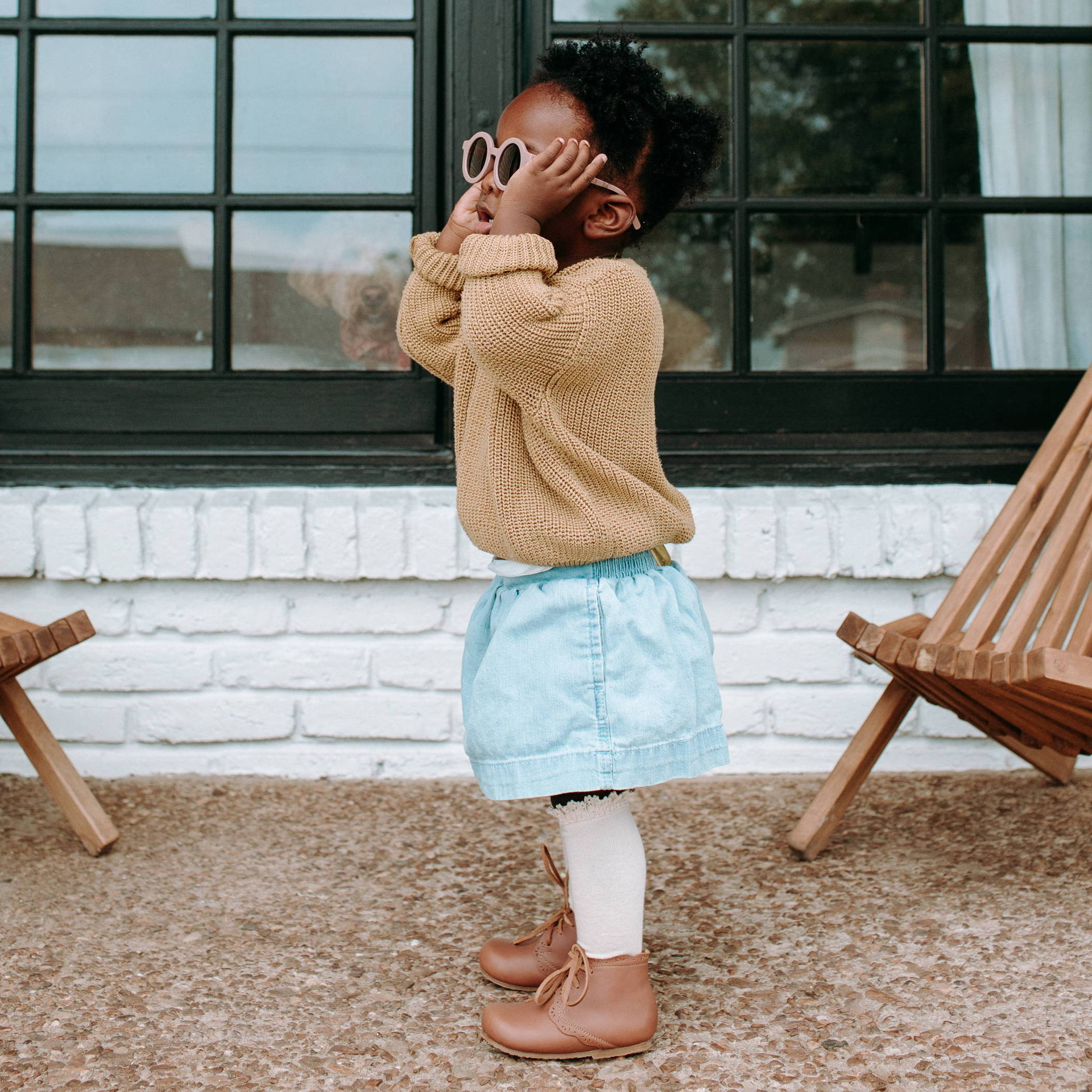 2. Comfort that Can't be Beat

If you know, you know. Once you wear a real pair of leather shoes, there's no going back. The feel of a lightweight, buttery soft leather on your feet can't be replicated. If I could have one wish, it would be that every mom would buy a pair of our women's shoes for herself so she could see just how comfy they are for her little one's feet! 
Leather's breathability makes them the perfect material for shoes. Feet wont get overheated, or smelly and shoes will stay fresh and clean.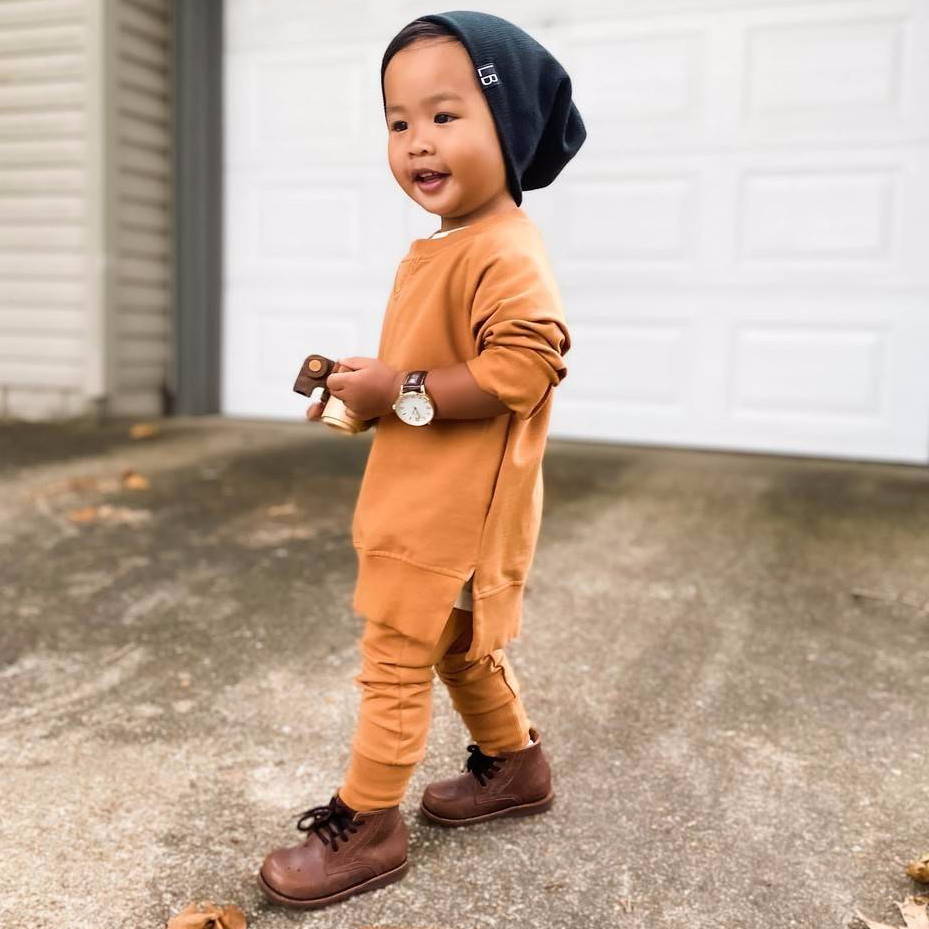 4. The Purchase that Keeps on Giving

Whether you want to keep them as a memento, pass them along to a sibling, or re-sell them to another family to love- you will get your money's worth out of a real leather children's shoe.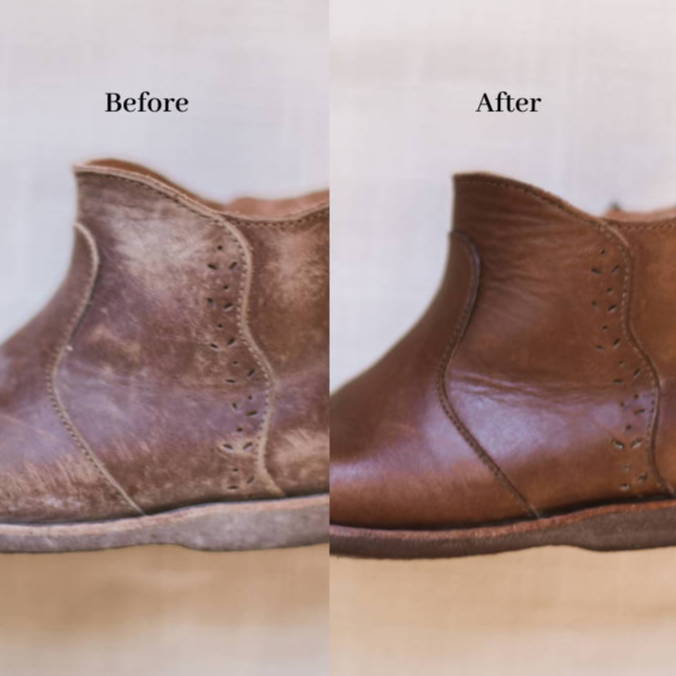 I'll let the pictures speak for themselves. Shoes are your hardest working accessory and kids are especially rough on footwear but unlike synthetic shoes, leather can be restored making the initial cost so worth it in the long run!