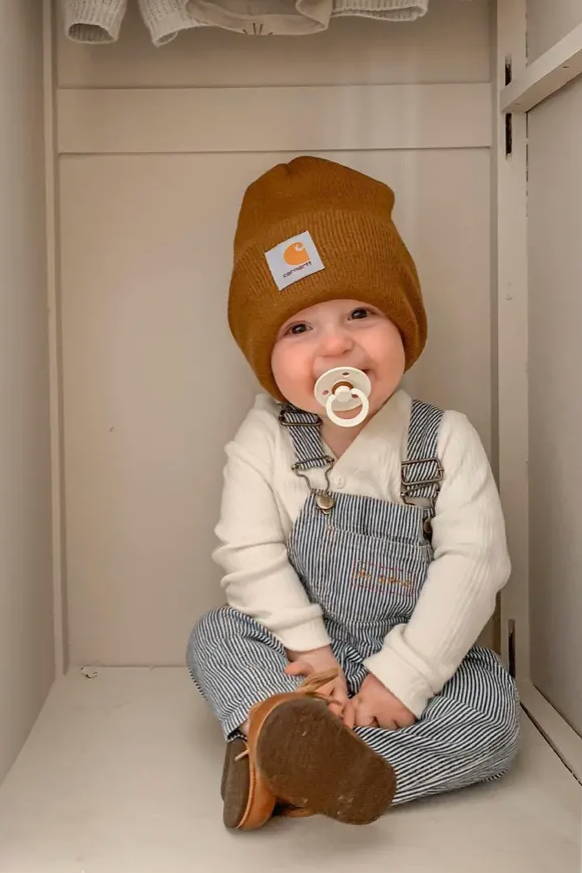 ---
I need to put this one first because overalls are hands down, my favorite outfit for boys. There's just something that tugs at my heartstrings when my little guy is wearing them. We love how @little.tales.of.our.family paired Paseos with these cute pinstripe overalls and a cozy beanie.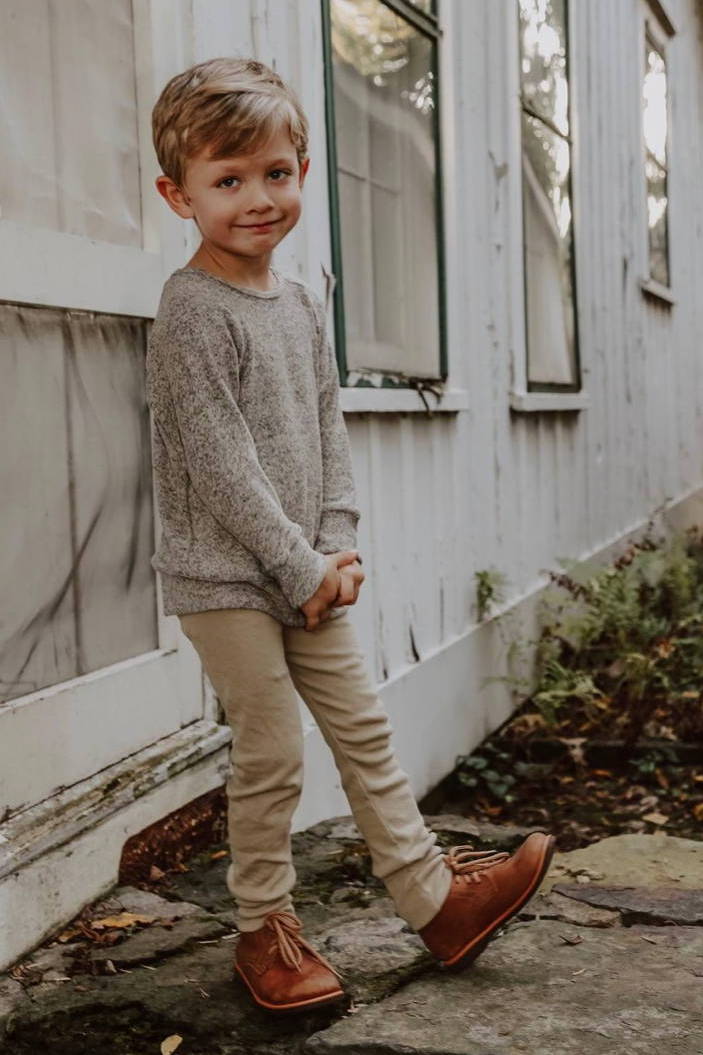 ---
How cute and cozy do our Paseo leather boots look with this lightweight, long sleeved shirt and khaki pants? We love how @burns_crew5 put together this cute outfit.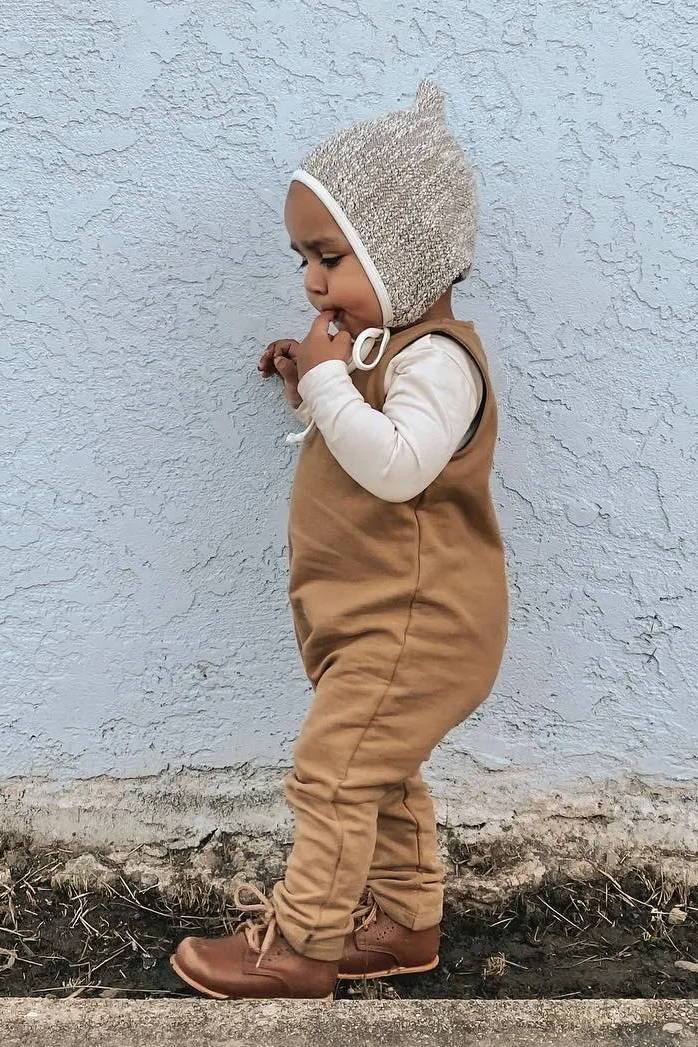 ---
Rompers are such a great, one-and-done outfit. We love how they can transition from summer to fall by just adding a few layers. @busywiththeboys styled her little guy perfectly for the cooler weather by adding a long-sleeved tee underneath and a cute bonnet.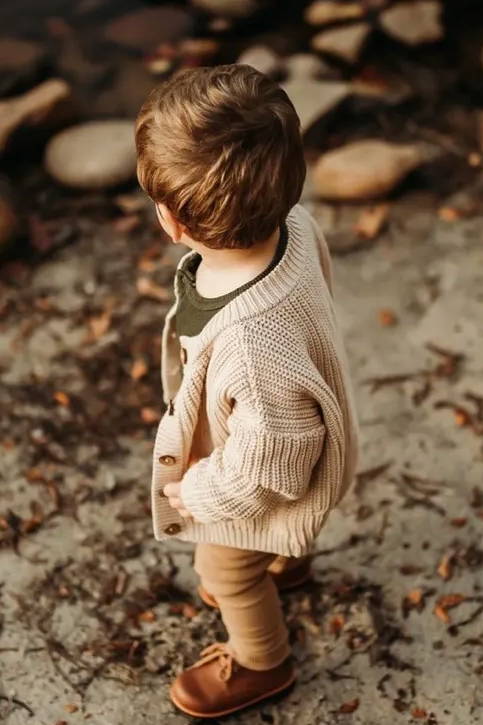 Chunky Sweater + Skinny Jeans
---
If you live in a place where the weather can be unpredictable, transitional outfits like this are the best. We love how @locallie_yours paired this chunky knit sweater with a pair of skinny jeans and our leather Paseo boots.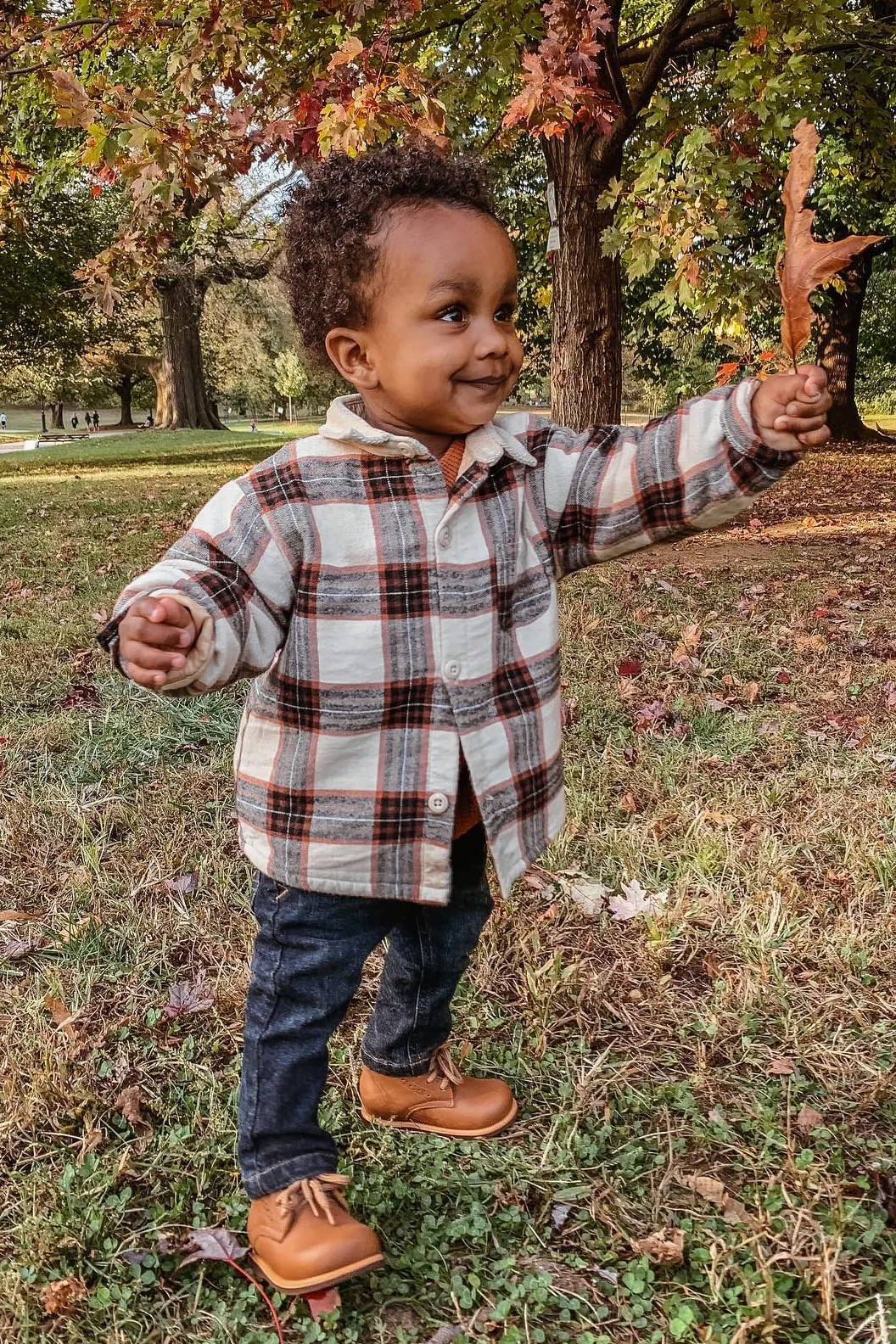 Classic Jeans & Cozy Flannel
---
We love seeing Paseos doing what they do best- adventuring outside! @alexiskristiana styled her little guy perfectly for a crisp fall day at the park in a classic pair of jeans and a cozy flannel.